Many homeowners these days are looking to upgrade the look and feel of their bathrooms with new shower doors. One of the most popular looks for shower doors is the frameless shower door. There are two popular kinds of frameless shower doors. One is the pivoting shower door. The other kind is the sliding shower door. Following are descriptions of these two kinds of shower doors.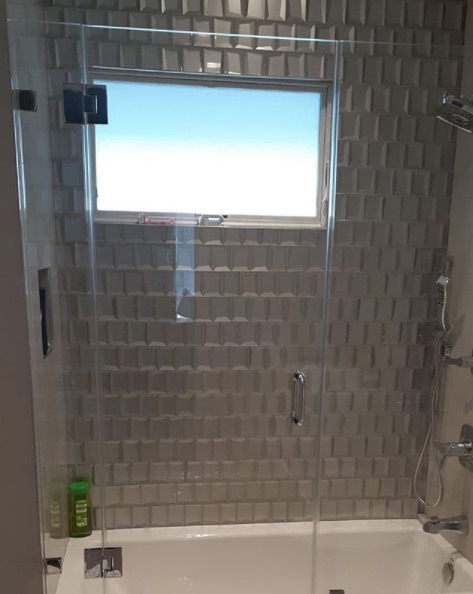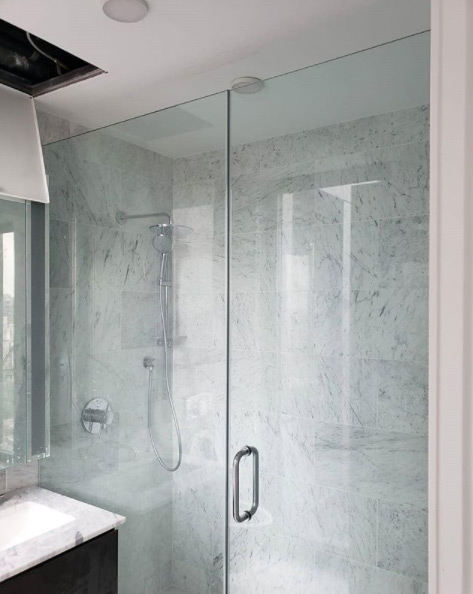 Pivoting Shower Door
A pivoting shower door operates much like any other door you would find in a building. There are several hinges on the one edge of the door where it attaches to the shower. This kind of door swings away from the shower enclosure when someone needs to step in or out of the shower. As such, a pivoting shower door might not be the best option if the bathroom is on the smaller side.
Pivoting shower doors require very little hardware to install. This kind of door is typically installed using only the hinges. No handle is needed, though there is the option to include one.
The major benefit to a pivoting shower door is the lack of metal framework, which makes it much easier to clean.
Sliding Shower Door
A sliding shower door glides back and forth along a frame. This kind of shower door is similar to a sliding glass door that leads to an outside patio. A sliding shower door makes a great option for a small bathroom because there is no door to swing out and encroach into the rest of the space.
Sliding shower doors are sometimes included in the frameless category. However, sliding shower doors do require more framework than pivoting shower doors. A minimum requirement for a sliding shower door is a top and bottom rail. Thus, a sliding shower door has a higher profile than a pivoting shower door.
The glass on sliding shower doors is as easy to clean as the glass on pivoting shower doors. However, soap residue and mildew will accumulate inside the upper and bottom rails. Ultimately, this translates to longer cleaning times for sliding shower doors than for pivoting shower doors.
The choice between installing a pivoting shower door or a sliding shower door will be based on several factors. Consider the size of the bathroom where it will be installed, how much of a profile you want and how much time you're willing to spend cleaning the shower door. For more information about choosing shower doors, please contact us today. We're here to help!